US


We slowly dragged our bodies
from the kitchen to the living room
Drunk off Haitian cake and Haitian rum
It was one of those warm nights
that only belonged in playwrights' and authors' imagination
I could hear his body drop to the couch
while I found my way to the floor right next to the coffee table
The music in the living room had now morphed
into a soft murmur against my ear
I insisted we only listened to music from home after dinner
The soft caress of the carpet along my back
was the only thing keeping me attached to this moment
I could fall asleep right here
But not before he would exclaim,
"Haiti is poor because of its geographical location,
the idea of a curse is a ludicrous"
We would then throw ourselves into a whirlwind of endless political debates,
Heated arguments
And wobbly dissertations
Fueled by gigantic egos fighting to have the last words
We would drown our native creole
with that-still-hard-to-pronounce-English
That we had forced our brain to accommodate to
And secretly regretting at times to have allowed it so much room
Before we knew it we had added our names to a long legacy
A new generation forming opinions based on a distant reality that no longer existed
We would scream loudly wherever we could and to whomever wanted to hear
Only to be reminded by a distant cousin that our opinions were outdated,
Damn near useless
We are neither from here or there
"Kisa diaspora konnen?" What do you know, diaspora?
Expats. That's what they call some of us here
Ex because we were no longer home
And pats because we were this new wave of exiled nationalists
We get to visit home in our dreams, almost every night
Or what our memories, after all those years, had convinced us to be true
Decade old frozen memories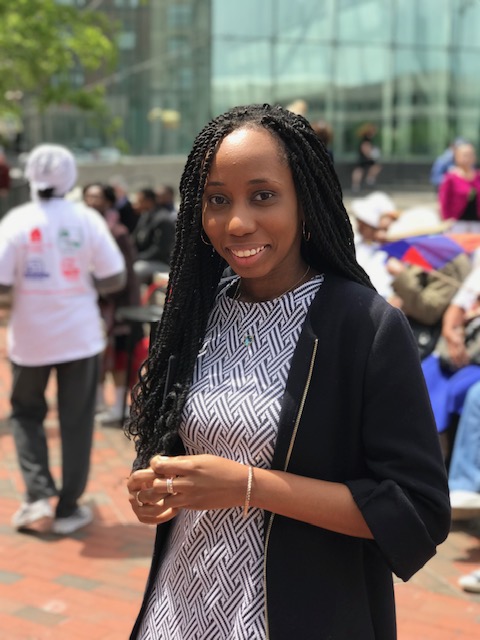 This piece was written by Talissa Adrien, a young professional based in Boston. Talissa was born and raised in Haiti, and moved to the U.S. at the age of 15. For years, she has wanted to express what it felt like to truly become Haitian-American. Her point of view of said experience is outlined above.
Enjoy!